KSALC Officers
Andy Tuttle, President
I began my career as a letter carrier in May 1997 in Shawnee Mission. I transferred to my hometown of Lawrence in November 1998. I have served as Secretary, Vice President, and President of Branch 104. I was elected as Northeast District Organizer of the KSALC in 2009 and President in 2013. I was a part of the 3rd Leadership Academy class in 2007 and became an arbitration advocate the same year. I graduated from LHS in 1985 and KU in 1995 and continue to make my home in Lawrence. My mission as President is to protect and defend the NALC and the USPS in the legislative arena
astuttle4611@gmail.com
785-979-9974
232 Dakota St.
Lawrence, Ks. 66046
Michelle Jellison, Vice President/Director of Education
My career with the postal service began in February 2001 as a PTF letter carrier. In 2005, I made regular. Within my local branch I have held various positions, including MDA coordinator, steward, Treasurer,
Recording Secretary and Vice President. I am an on-the-job trainer and Carrier Academy facilitator. Before becoming state vice president, I was a Congressional District Liaison for the 2nd district in Kansas and attended legislative training at the Maritime Institute. In 2014, I graduated from class 17 of NALC Leadership Academy.
785-608-3437
michellej9@live.com
Ike Donn, Secretary-Treasurer
Ike has served as KSALC Secretary Treasurer for over two decades. He is a retired letter carrier and a member of Colby Branch 4635.
260 E Walnut
Colby, KS 67701
785-462-1114
ikedonn@hotmail.com
Mike Wamsley, Director of Retirees
Mike Wamsley joined the USPS in December of 1979 as a PTF. He joined Branch 1018, NALC soon after. He became a regular in 1982 and was the regular on City route 10 for a short period of time before becoming a T-6 carrier. He stayed as a T-6 until 1994 when he became the regular carrier for City Route 30 which he carried for the rest of his postal career. Mike was appointed the Branch 1018 Health Benefit Representative in 1980. He has served as Branch Steward (3 terms), Branch Trustee (2 Terms) and Branch President for almost 20 years. Mike retired from the USPS in October 2014. He was elected as the Director of Retirees for the NALC Kansas State Association in 2015 and reelected in 2017. He and his wife, Patty, reside in Manhattan, Kansas and have 2 children.
3009 Tonga
Manhattan, KS 66502
pmwwldkat@cox.net
785-587-7085
Miranda Illoldi, Editor
My name is Miranda Illoldi. I started my postal career at the beginning of 2016, after an arduous application process which began in November 2015. My first office was Oakley, Kansas, at the intersection of I 70 and US 83, in the middle of NW Kansas. I was the second CCA in an office with one full time regular route and an auxiliary route. This meant I was lucky to get 20 hours a week. I quickly learned that hustling to get loaned out to other offices helped me get hours. However survival required that I work a second job.
In December of 2016 on the 20th day, a nasty slushy roads type day, I set out to deliver the mail. As I was passing a mail box, on the way to my park point, the slush pulled me sideways. I turned my wheel and removed my foot from the brake and the gas. Nothing worked, and the slush pulled me into a curbside box. The box connected with the bottom side mirror and slammed it back into the truck, breaking the mirror. No damage was done to the box. I called my postmaster immediately and she told me she had no clue what to do and just keep delivering and she would call me back. Long story short, after another hour they called me back to the office and I was placed on emergency leave. My boss said that termination was a possibility. I immediately found and contacted my NBA office and with them and a steward from a couple hours away I was able to save my job and get paid for the two days I was out on emergency leave. Thus began my involvement with the NALC.
I have transferred twice and thus knocked myself out of the two mass conversions to PTF, so I am still a CCA, going on my fifth year in another month. I am a shop steward in Ulysses, KS, and our branch Trustee. I attended the 2019 National Rap Session in Denver in August as a delegate from branch 1412. I look forward to working on this publication and in Congressional District 1 to further the cause of the NALC and protect the USPS as a federal institution and work toward causes that are mutually beneficial to the USPS and the letter carrier craft.
Personally, I am a wife and a mother of 4 natural children and 4 step children and bonus mom to 3 foreign exchange students now. In my spare time I like to read, have a beer or two, and go camping and fishing with my family.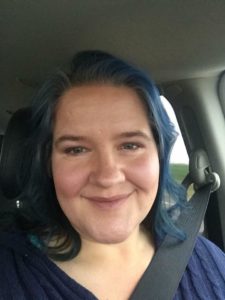 Kent Chestnut, 1st District LCCL
I have been a Letter Carrier for over 30 years. During most of that time I have served as a steward for the small offices that are merged with Salina Branch 486. I also served for many years as the North Central District Organizer before the change in state office titles. I can be reached at:
785-447-0209
chestnut2@hotmail.com
Terry P. Miller, 2nd District LCCL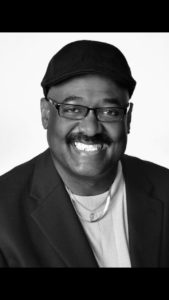 Terry P. Miller has served for many years as President of Independence, KS  Branch 1035 in addition to serving as 2nd District LCCL. Terry P. served in the US Navy and is a Vietnam veteran. He has been a letter carrier for over 40 years.
620-330-6777
tpm6013@gmail.com
Greg Wilson, 3rd District LCCL
Greg Wilson started his USPS career as a CCA on February 9, 2015. Assigned to the Olathe Main Office he turned regular in October 2015 after which he was assigned to the Olathe East office as an unassigned regular. In May 2016 Greg volunteered to be the alternate steward for Branch 5521 at Olathe East. Later that year he became steward at Olathe East. He also serves on the Branch 5521 BP&I Committee. In 2017 Greg was elected by acclimation as KSALC 3rd District LCCL.
Bob Davidson, 4th District LCCL
My name is Bob Davidson and I am the 4th District LCCL. I live in Newton, KS with my wife Becky to whom I have been very happily married to for 26 years. I started my postal career as a clerk in Hutchinson, KS. I soon transferred to the carrier craft and transferred to Wichita in 1991. I carried mail there until I retired November 29, 2014.
I was a proud Union member every day of my career. I now work for Brookfield Uniforms. I served as a steward in Wichita, which I still do. I am also the Director of Retirees for Branch 201.
I accepted the position of 4th District LCCL at last year's State Convention and look forward to serving you in any way I can. You can reach me at:
316-772-6564
chiefsnut67114@yahoo.com
522 W 5th ST.
Newton, KS 67114
Chris Mayo, At-Large LCCL
Rod Holub President Emeritus
President Emeritus Rod Holub has served the NALC in many capacities and at all levels in his four-decade career as a Letter Carrier.
8874 Glenview
Manhattan, KS. 66502
rholub@gmail.com
785-317-0972